Teamspeak
GAU - BigD Team Speak 3
IP: 113.212.96.203:9984
Connection Instruction
Download Team Speak 3:
http://www.teamspeak.com/?page=downloads
Once you have installed TeamSpeak 3 Run the set-up wizard, this will take you through all the basics you will need to do.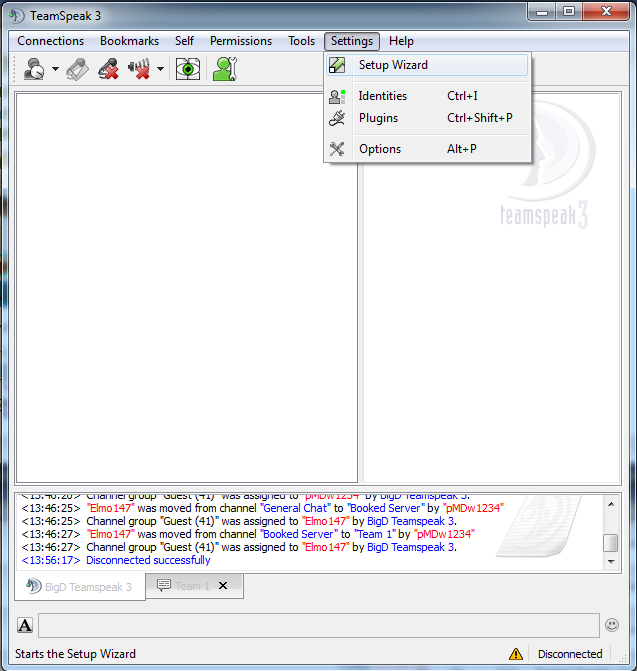 Once the set up is complete next, Click on "Connections" at the top then "Connect."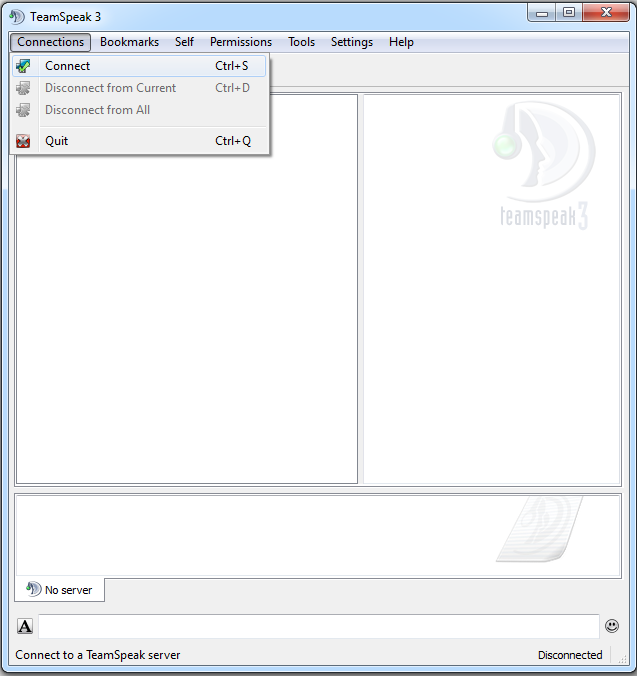 Once the Connect Box is up place the server IP into the addess box(13.212.96.203) and the port, the port box (9984.) Then add your nickname in and then click "connect".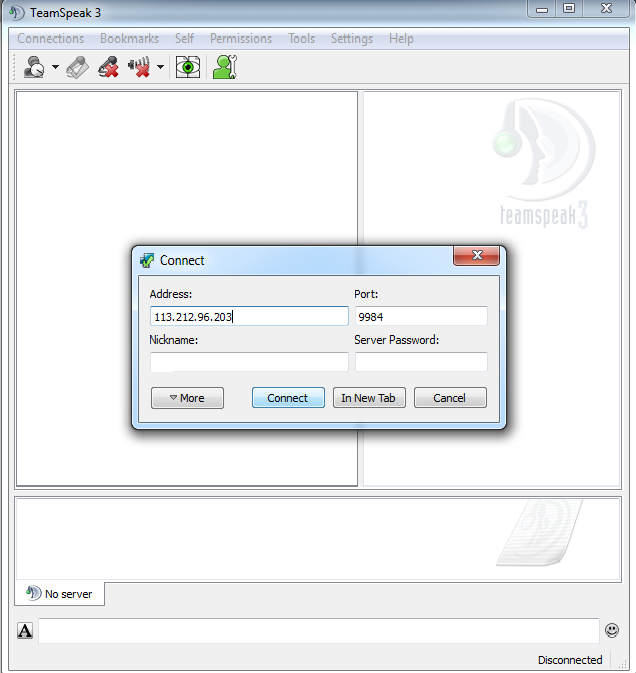 Once you have joined bigD Teamspeak 3 server click on "Bookmarks" and then click on "Add to Bookmarks."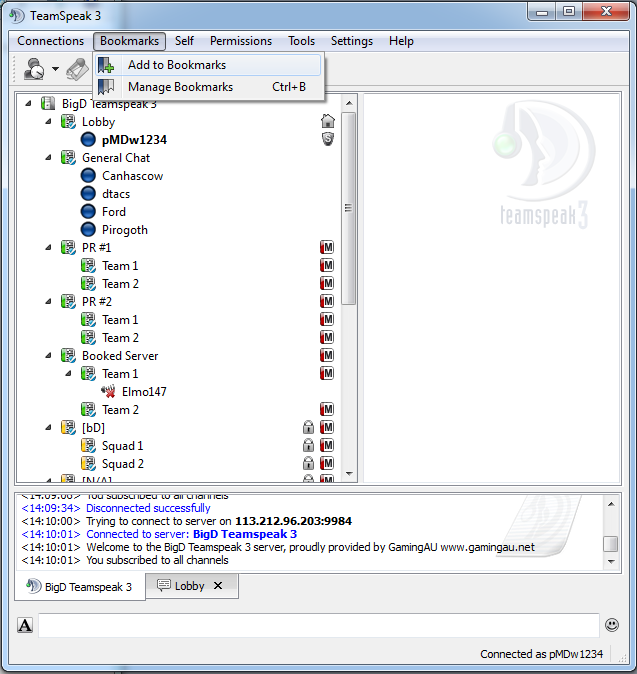 When the "Bookmarks" box appears it should already have the bigD server information added, just click "Apply" to add it your Bookmarks.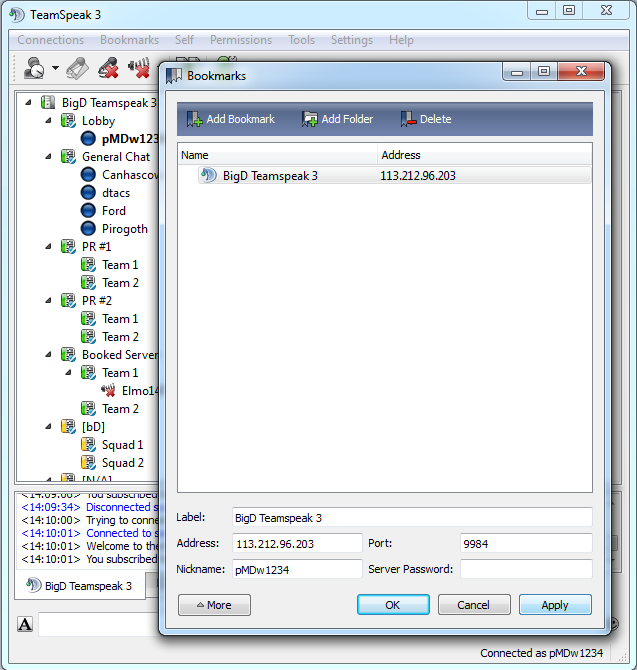 Next time you load Teamspeak 3 click on "Bookmarks" then click on "BigD Teamspeak 3" and it will automatically join you in.
[IMG]
[/IMG]
Before you will be able to speak, an admin will have to give you registration to be able to talk. Just try to send them a message through Teamspeak 3.
Teamspeak admin will have a S next to there name.