Hello [R-DEV] Chuc and thank you for giving us a little of your time to answer these few questions
1/Does someone like you, spending lots of time in front of his computer, do it out of passion? Is it an activity you have always done since you were kid? When did all start?
Without passion there can not be pleasure, and without pleasure I wouldn't be in this development role for too long! So yes, I develop PR out of passion. For as long as I can remember, I loved animation and design, and while I used to (and still do) spend a considerable amount of time doing development work for PR, my real profession is as a graphic designer, illustrator, matte painter and 2D animator.
2/For me you really are a developer who innovates so much like the sights for instance, could you briefly sum up your work in PR and tell us your personnal favorite? Also, for how long have you been doing this?
It all began in late 2007, when the Dev team was doing a community reach-out, looking for people to design new kit icons. As far as I remember that was around when 0.6 was out? But in no time I was whisked into a R-CON position and left to do all manner of 2D art and sprites. Before we moved into 3D ironsights, I also had redone the 2D sprite overlays on a lot of weapons.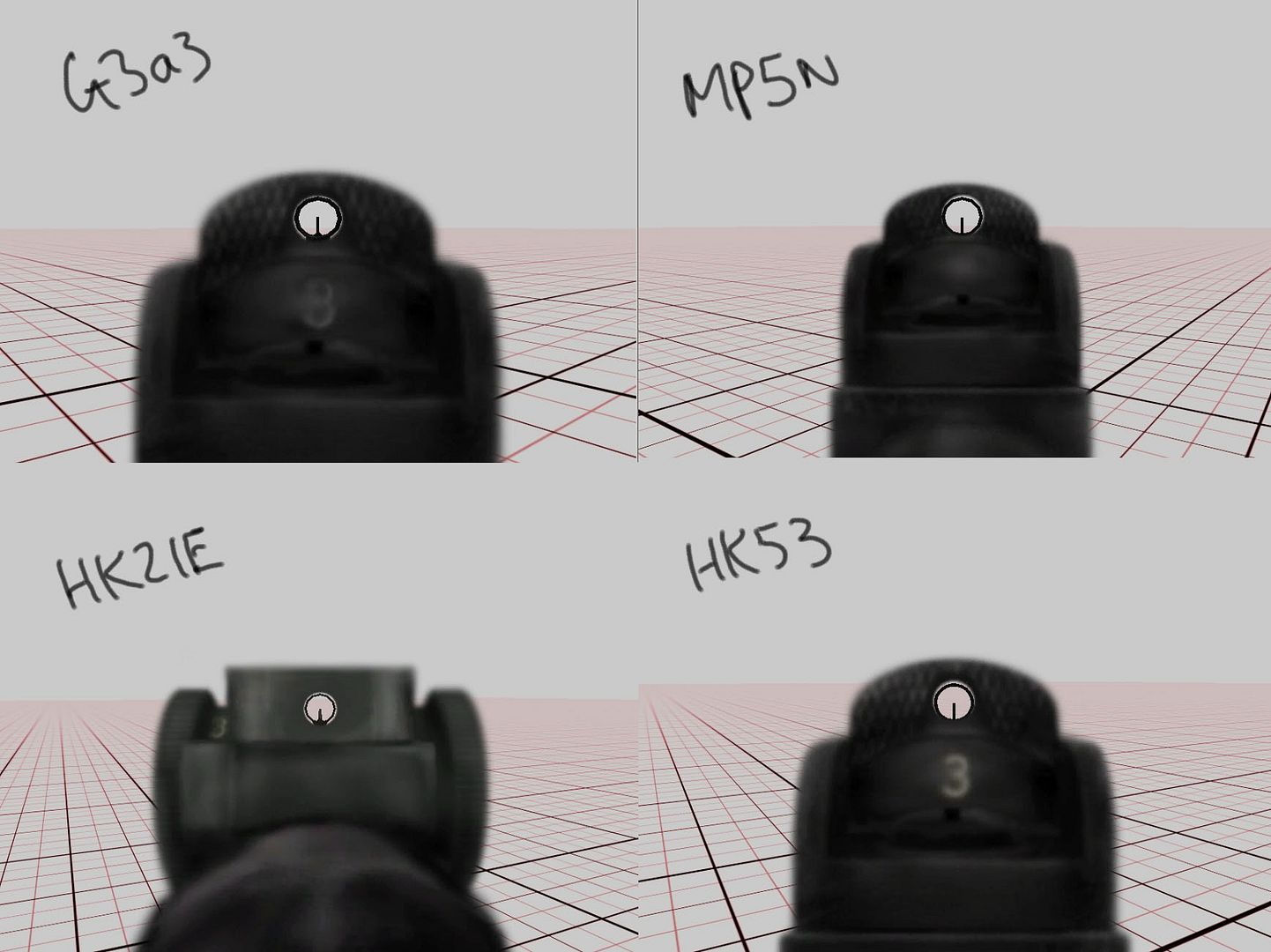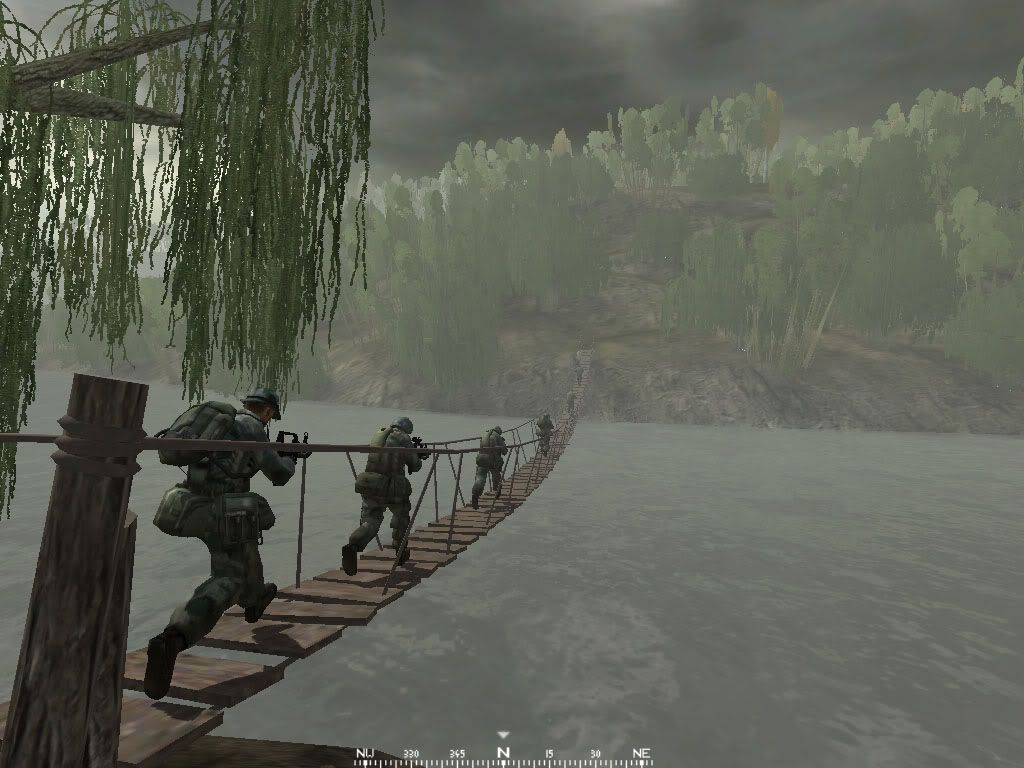 Soon I tried my hand at texturing, with my first job being the RPG-26. It then led to more and more jobs within the dev team, ranging from the M203, AG36, SSGP1, Elcan Scope, M4 Carbine, M68 CCO, PLA Digital Camo Uniforms; I can't even remember how many textures I've had a hand in heheheh.
In and around mid 2008 I was looking into a much neglected area of Project Reality. That was animation.
[YOUTUBE]r2vevELWap8[/YOUTUBE]
A few people around the BF2 community have by that year done a few tutorials and have all the necessary tools written up to import, export and tinker around with animations. Lucky for me a previous developer, Spearhead, sent to me a bunch of brilliant tutorials that explained how all this worked. After many hours experimenting with exporting etc, I set to work going through every single weapon in the PR arsenal, reanimating reloads, sights, deploy animations, all to our needs.
I have to admit my greatest PR development achievement was for 0.8. In the span of just one release, every weapon for every faction that existed at the time, every item, every piece of equipment was reanimated by me alone, for the enjoyment of players everywhere. 3D ironsights, realistic reload animations, the whole shebang. People began commenting that this truly made PR a standalone game from the original Battlefield 2, a transformation which I take immense pride in being a part of.
It didn't stop there though, in mid 2009 I began experimenting with third person animations and a number of minor yet critical aesthetic changes were made.
[YOUTUBE]5IXrP8kDz1g[/YOUTUBE]
Lowered weapon stances, sight alignment when zooming in, recoil and fire animation changes all continued to make PR a more realistic shooter.
Come 2010 and I think this was the year that I began to get into exporting as well. This allowed me to also begin tinkering with the sights, and thus the 3D scope was born. It was a big collaborative project, working with coders like Mosquill, Nedlands and such to get the right kind of look and work in a new blur shader to top off this new feature.
[YOUTUBE]_E6zA3c1eCc[/YOUTUBE]
In 2011, I was away for an entire year on exchange to Japan, so that might explain the a slight lull in content between 2010 and now
But now that I'm back, I'm in full force, striving to make 1.0 look even better, speedier and low-draggier than before.
[YOUTUBE]27AlHzgTcN8[/YOUTUBE]
3/Recently, you have made a couple of weapons some of which for the French Forces. For these ones, have you liaise directly with the French Devs about resources and other things? Have you learnt some things from them or vice-versa? Could you tell us more about those exchanges of information? Was your collaboration really friendly or strictly professional?
For the most part there hadn't been too much liaising between the French devs and myself. You see how a faction implementation normally works is that 95% of the content gets made before I even touch it. Then I come in, check the exports, animate everything, then package it off into the next version. When animating though I do need to consult the French devs about things like weapons operation, the general look and feel etc. I definitely have learned a lot from collaborating with them, but I doubt they would've learned anything from me, heheheh. The collaboration I would say is a mix of us being cheeky bastards when all the work and testing is done, to be whipping them because they can't find the models and asset files in time
4/Perhaps this question is a little bit inquisitive but with your latest highlight, you talk about a DEV of Forgotten Hope 2 and the rights to use models. Are you involved in PR Normandy and is PR going to make a drastic change like PR Arma2 did and lean towards the Second World War? I am pretty sure that a partnership between PR and FH Devs would make a explosive cocktail!!
I'm fairly sure any talk of a true collaboration between PR and FH would lead to fans throwing many an explosive cocktail. At least at this stage. The sharing of models and assets is purely a way for artists to get more of their own work in more places, which in this industry, means everything. Both mods are established brands within gaming, and so as long as there is a kind of mutual trust between both mods on a developer level, then something like model trades isn't too far-fetched. In this case, it is only one rifle asset. I doubt that it would get any bigger than that.
5/Chuc, honestly, when will PR stop? Soon there will be v1.0, PR Vietnam, PR Falklands, PR Arma2, PR Normandy... Give us your thoughts on this, don't you think the community will feel a tad lost, overwhelmed?
PR will continue to develop as a main brand, from 1.0 into other iterations and sequels. My job though is to ensure the main 1.0 build looks and feels fresher and better than ever before, and my attention to these spin-offs is in reality, secondary to the main mod. I don't necessarily think the community would be too fragmented due to these spin-offs, when there's the main mod to come back to at the end of the day.
6/A question is bugging me and I am positive that plenty of gamers would like to ask it : The BF3 graphic engine topic. Since you have been working with the BF2 engine so far, would you be motivated to work with the BF3 one if you had the rights? Would you have enough expertise to handle that?
I don't think I would have the motivation to work on a BF3 Project Reality. After spending 3 years+ on modding I feel that it is time to move into a more indie or professional role in the gaming industry, under the PR brand. If I was though to do work for BF3, I'd imagine I would have the same technical teething problems that I did in BF2, but all the experience accumulated over the past 3 years I think will come in useful for sure.
7/V1.0 is coming soon, with the French Forces, "cocorico". Could you give us your points of view regarding this release?
I think that this release will bring back old players, gain a whole lot of new ones, and be the definitive version of PR for the ages. I myself have reanimated a lot of existing weapons and made a number of cool aesthetic changes. I've also gotten into a great collaborative working relationship with Anders, with me giving him new animations to mix sounds to, and generating this feedback cycle between the both of us to ensure the best for 1.0.
In all honesty from a developer point of view, the French are just another faction. But I'm sure as the player, the person who doesn't see all the late nights and energy drinks that goes behind the game they're playing, will definitely appreciate this new faction and the awesome new role they will no doubt play on the battlefield.
To all that have supported the PR dev team and myself by playing and donating to the mod, I bid you ?merci beaucoup?.
To leave you guys, I present a little snippet of the work both Anders and I have been doing.
[YOUTUBE]rexrYwnlGAg[/YOUTUBE]
Thank you to you [R-DEV] Chuc, I would close the interview with a link to your work out Project Reality.
We just see that you're really professional.
Enjoy!